The Mosque ›
Architecture as Propaganda
The mosque was a collage of Islamic architecture from around the world. The regional styles of the architecture appealed to prisoners' memories of their home countries. In this way, the mosque itself was a physical representation of pan-Islamism with the intention of shaping prisoner perceptions of the German-Ottoman alliance.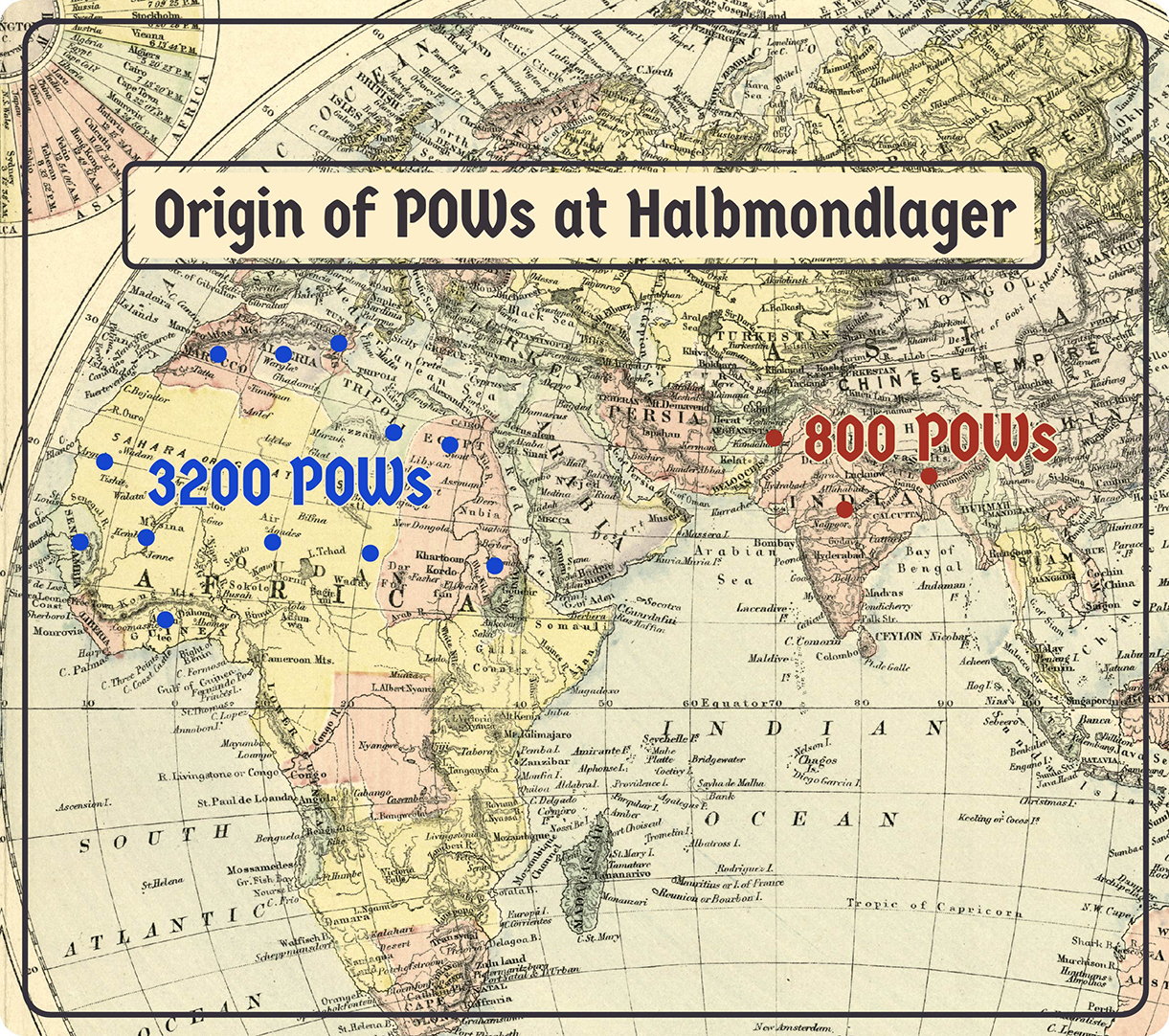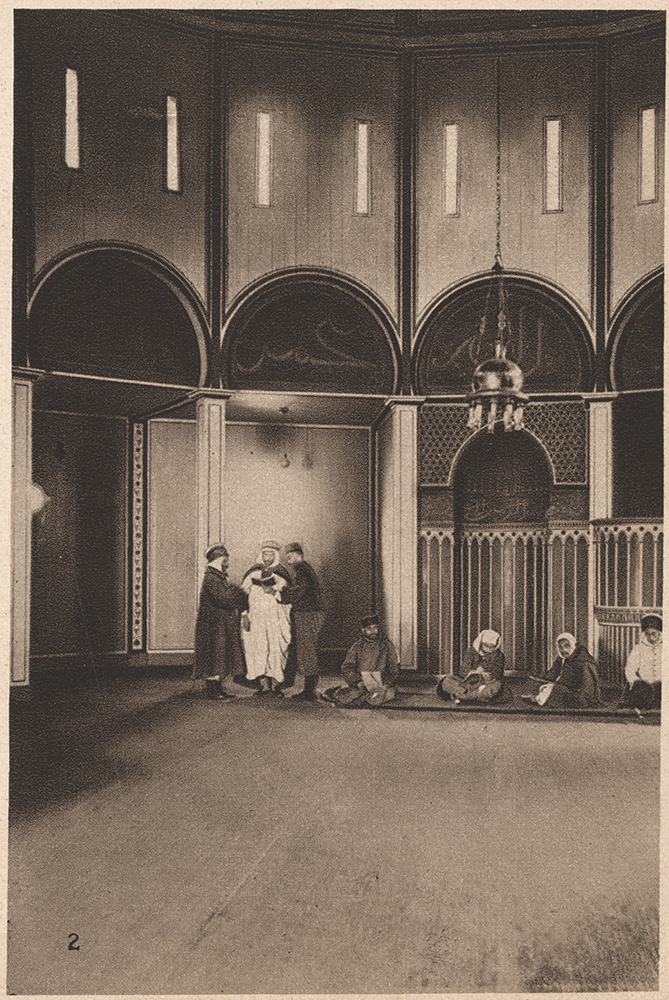 "…the mosque should not be a construct of fantasy, that agrees with European taste, but may offend the religious sensibilities of the indigenous."
—Remark of Rittmeister Zürn after a visit to the Halbmondlager, February 20, 1914
"For the design [of the mosque] an architectural expression has to be found, to satisfy – as far as possible – the senses and imagination of the Muhammadan believers."
—August Schultz
Click on the information hotspots to learn more about the Halbmondlager mosque's architectural influences.
Images used here are licensed under Creative Commons 4.0.
Exterior photograph of the mosque at the Half Moon Camp (Halbmondlager), Wünsdorf-Zossen.
Print, Photograph from periodical "Der Grosse Krieg in Bildern," No. 10. 1915. Germany. 2007.68.10. National WWI Museum and Memorial.
The global architecture of the Half Moon Camp mosque was a physical, architectural example of Germany's propaganda. The mosque's design details were direct statements intended to inspire allegiance in prisoners of war.
Next section › Personal, National and Global Consequences